Fly UK / MetroAir joint event part three!
Posted 04 Jun 2020
---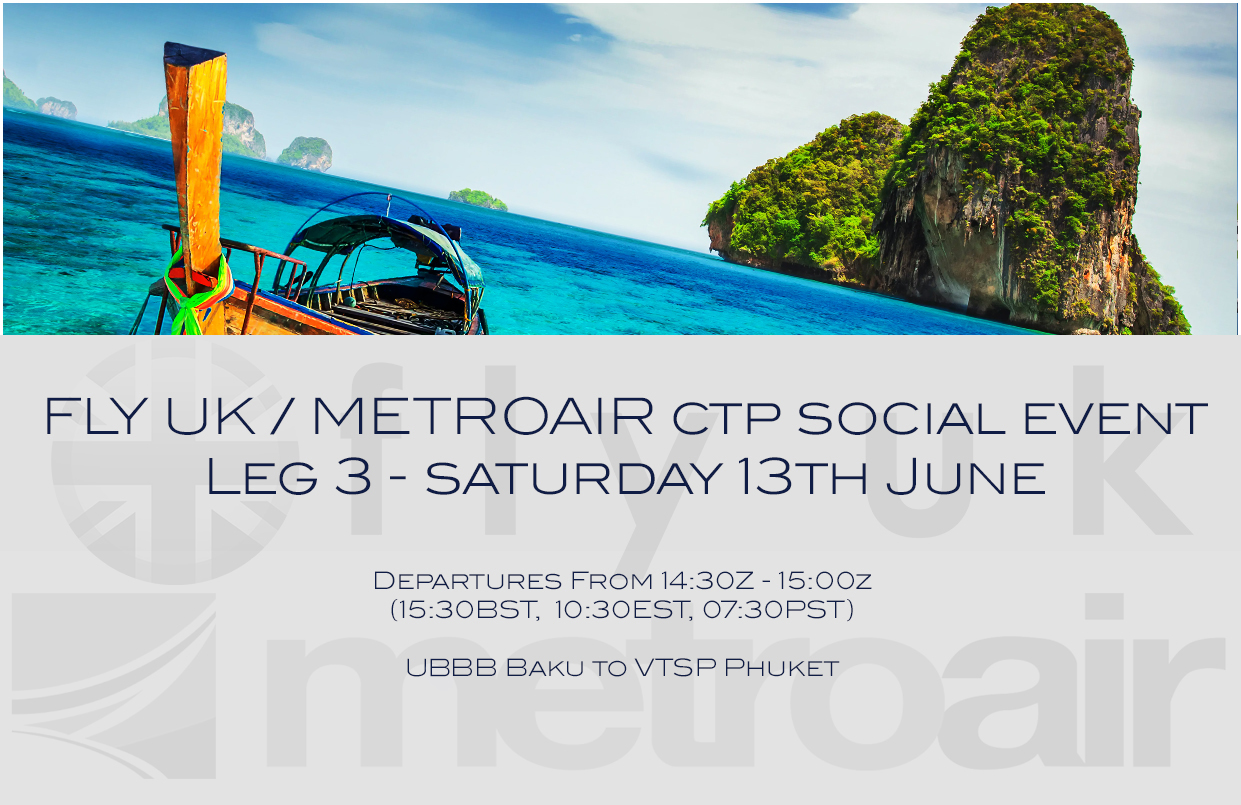 Continuing with our fantastic partners at MetroAir virtual, we're continuing our main social event from where we landed last, Baku! The third leg will take us from the extremely scenic city of Baku, to Phuket, a lovely coastal airport in Thailand.
The event will take place on
Saturday the 13th June
, with the main group scheduled to depart between 14:30z and 15:00z (15:30BST, 10:30EST and 07:30PST). As with the last two events, we will communicate via our Teamspeak Server and the event will be flown on our FSD server. Links for help guides can be found below.
A full briefing package for this event can be found here.
The FSD guide can be found here.
The Teamspeak guide can be found here.


Banter, laughs, challenges and the now traditional quiz will feature en-route. We look forward to seeing you there for another fantastic event!
---
Back
News Archive
View all our press releases past and present.
View Archive