Fly UK / MetroAir joint RTW event part four!
Posted 26 Jul 2020
---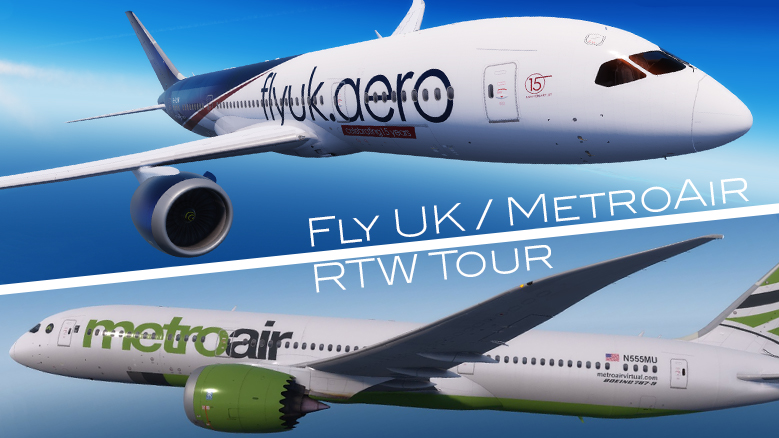 Continuing on from our previous destination at Kai Tak, we will once again be joining our code-share partners at MetroAir for a small detour from the iconic Kai Tak airport to Skytrax's 2019 "Best Rated Airport", Changi Airport in Singapore (WSSS).
This leg, leg 5, will take place on the Saturday, 8th of August 2020, with the main group scheduled to depart Kai Tak at 1700z. As with the previous legs on this tour, we will be using our Teamspeak server to communicate with other pilots and our FSD network for the event. All current Fly UK and MetroAir pilots are more than welcome to join us on this flight!
---
Back
News Archive
View all our press releases past and present.
View Archive