Fly UK / MetroAir social leg 2 details confirmed
Posted 17 May 2020
---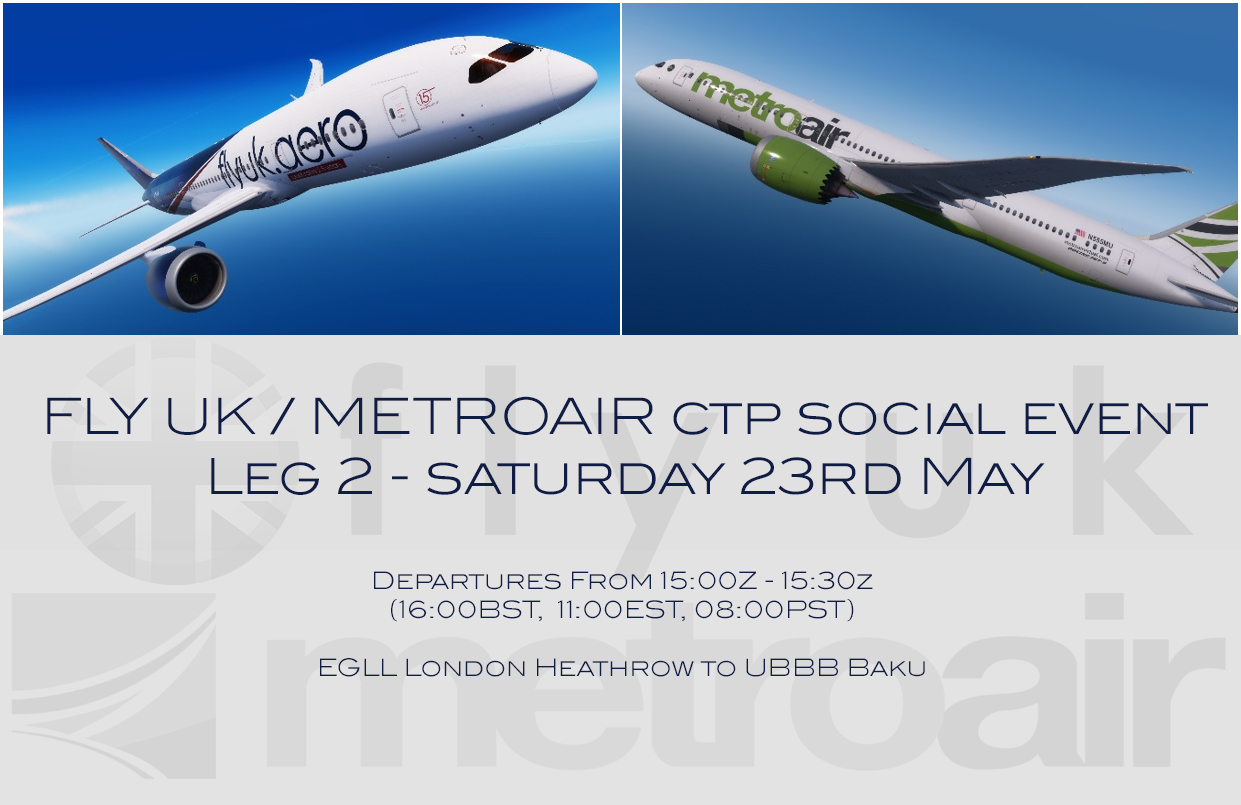 Baku is the destination chosen by members in the voting for leg two of our joint Fly UK / MetroAir social flights, next up on 23rd May.
All current Fly UK and MetroAir pilots are welcome to join us on our FSD network for this second leg as we continue London Heathrow (EGLL). The main group is set to depart from at 15:00z and 15:30z, in order to accommodate as many pilots as possible from Europe, UK and US.

If this second event is as entertaining as the first then it will be a great flight, and yes a quiz will feature ;)
A full briefing for anyone joining the event as well as guides for those new to our social events can be found
here.
---
Back
News Archive
View all our press releases past and present.
View Archive