Join us for the Fly UK Santa Special this Saturday evening!
Posted 16 Dec 2020
---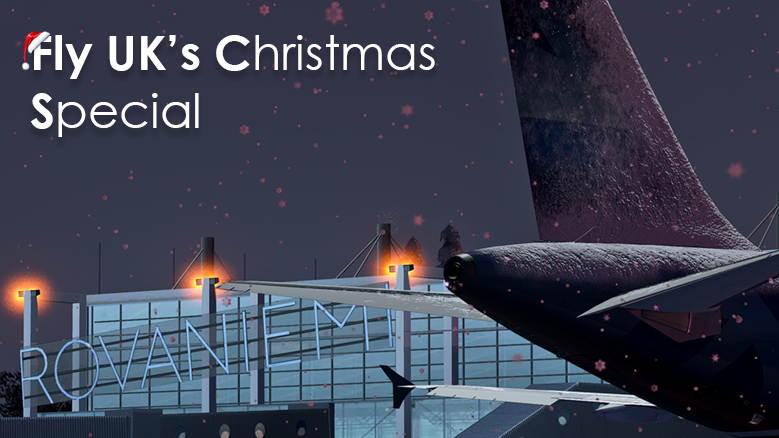 Our traditional Christmas social group flight to Lapland takes place this Saturday and is open to all members to join. Santa hats, Mince pies and Gluhwein are highly encouraged en-route.
A Christmas quiz will be one of our challenges on the way with an ORBX product up to £20 value for the winner along with a Fly UK award badge for anyone taking part.

This year we depart from Birmingham at 18:00z to arrive in Rovaniemi around 21:00 - 21:30z depending on your aircraft selection. Full event details can be found
here
. We also have a
shorter
route option for those unable to make the full flight which departs Oslo from 19:00z to meet the main party en-route.
This is a fun and relaxed social event with no pressures of online expectations or ATC. So if you are new to online group flying, why not join us and try it out in the privacy of Fly UK's own server. Getting online for the fist time with our server can be done via our
new guide
. Even if you cant fly but want to join other simmers and get away from Strictly come dancing, hop in the Teamspeak Channel for some chat and banter.
Visit our event pages linked above for more detail about the flights, route and setup but if you have any questions, feel free to ask in the forums...we hope to see you there!
---
Back
News Archive
View all our press releases past and present.
View Archive