May 21, 2021 | by UKV1121 - Chris | Inside Fly UK
Our latest website update has landed
See all of the countries that you have visited with Fly UK on our new logbook map.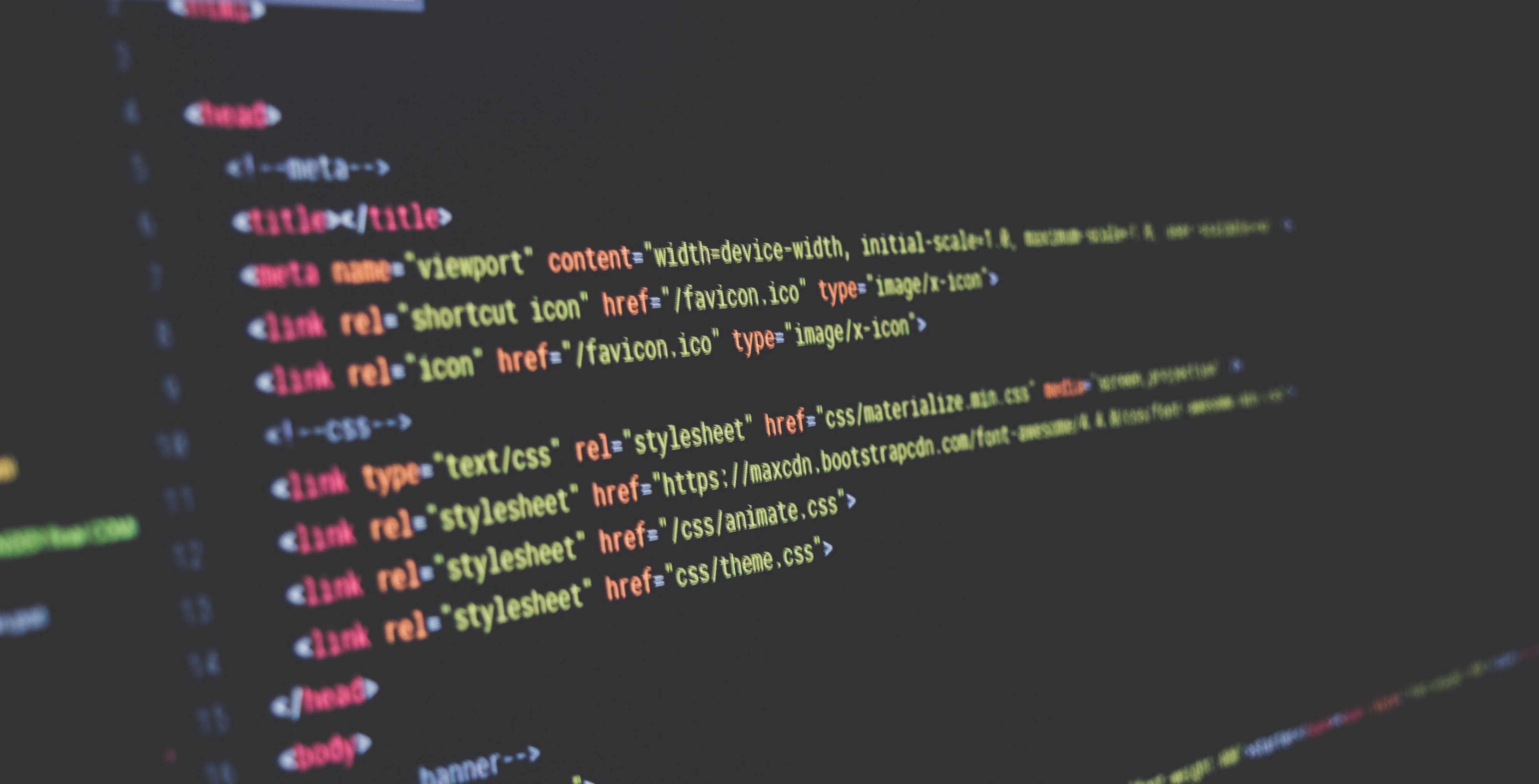 We continually work to refine our website, making regular incremental releases to ensure Fly UK provides members with the very best virtual airline experience. Changes are driven by feedback from our members, competitor analysis, and data from our website analytics.
We've recently completed a release that contains some larger than usual changes. We're delighted to share this latest update with you. We've given some insight into the changes and reasons behind them below.
What's changed?
The main areas of change are:
Header Links and Social Icons
Main Navigation Menu
New Crew Page
Consolidated Crew Centre
New Document Library
More consistent styling
Improvements to mobile and tablet usability
What were we trying to achieve?
Our main objective was to de-clutter and maintain fewer pages, but make the ones we keep more useful.
Our website had many, many pages and menu options. We can see from analysing user visits that some of the pages didn't have visits very often. Therefore we wanted to consolidate functionality and key information into fewer pages.
Removing pages reduces our codebase and the amount that we have to maintain. Consolidating functionality previously across multiple pages offers an improved user experience (fewer clicks, quicker to get to what you need).
Re-organised navigation
With the above in mind, our navigation menus were re-organised as follows:
Main Menu (when logged in as a member):
About Us - Information about the VA. Who we are, what we do and why people should join us
Operations - What and where you can fly - search and book flights
Crew Centre - Everything specific to you at Fly UK and the tools that you need to do the job
Community - Ways to engage with our community and get more involved.
Header Menu:
Notifications - Highlights count of unread items from our main member communication channels - NOTAMS, message centre and blog posts
Live Flights - Highlights count of members flying right now and links to the SkyTrack map and Flight Operations page (eventually, the idea is to update this area into a one-stop view of what's happening right now with the map and interesting stats from the day - plus any flights that are being live-streamed)
Updated Crew Centre and Crew Page
We've consolidated various Crew Centre pages (Booked Flights, Logbook, My Controls) into a single revamped Crew Page. It's easier to quickly view details of your latest and next airline flights. You can also see all of the countries that you have visited with a brand new logbook map.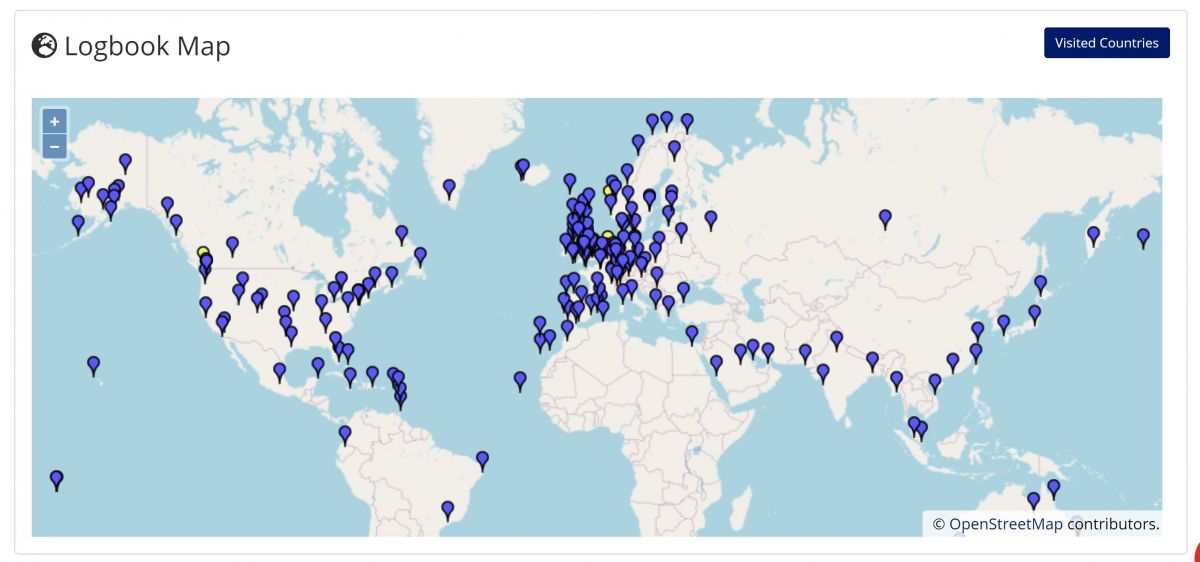 Many hours were spent getting the design right for the new page. After around five design iterations, we're confident this page now works better as the central hub to everything about you and your journey at Fly UK.
A more consistent style
A multitude of blue and grey shades have been consolidated to ensure we have an improved and more consistent look and feel across the site.
Improved usability on Mobile & Tablet devices
We have fixed various bugs and display issues previously encountered when using smaller mobile devices and tablets. We still have more work to do in this area but you should see an improved experience when using smaller devices.
On mobile, we've adjusted the location of the mobile navigation menu, the size of the header, made all tab menus scroll, and moved the social icons into the footer.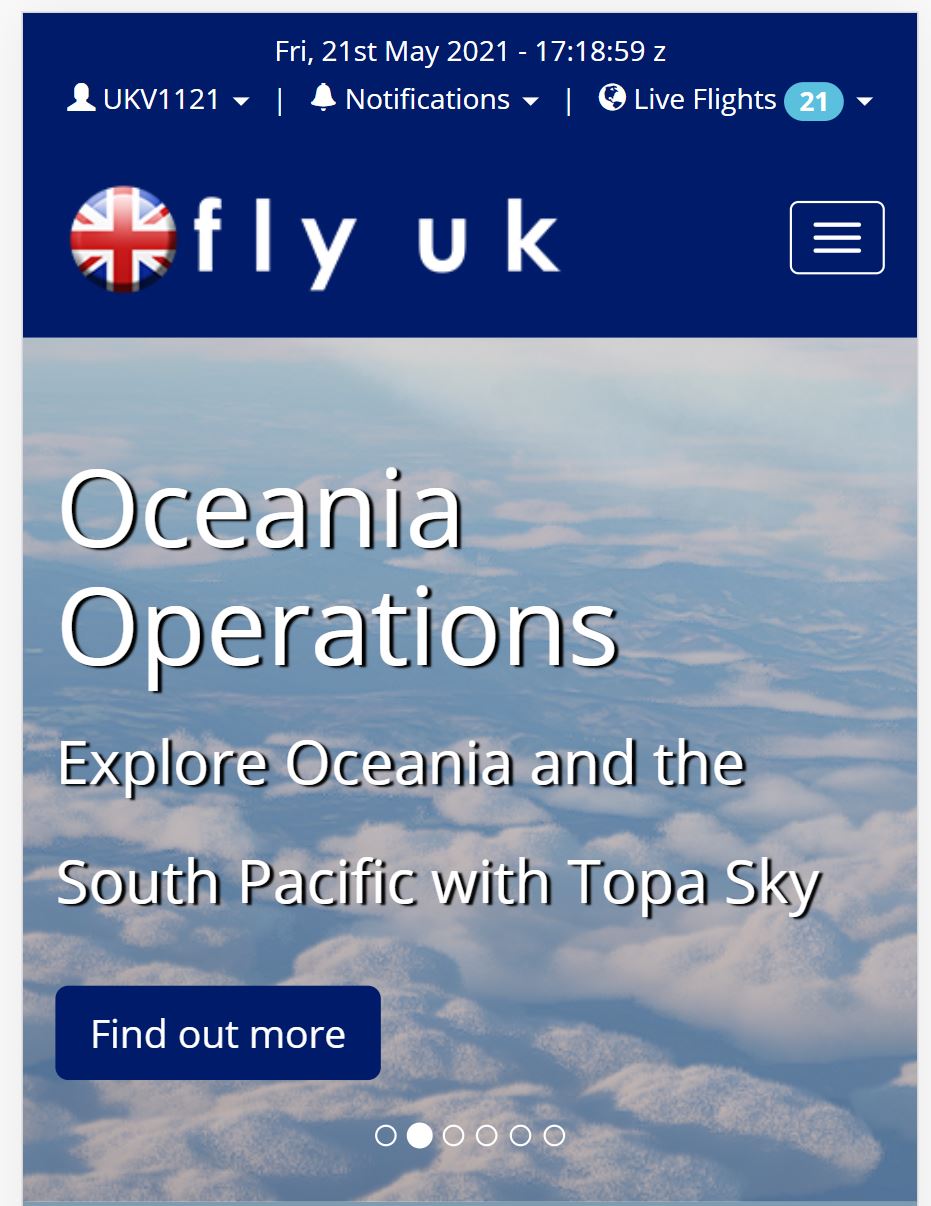 A team effort
The latest update was completed by our resident web developer UKV1325 - Jason and myself (UKV1121 - Chris). Fellow member and graphic designer UKV3549 - Frans completed our style refresh.
A big thank you to the rest of the staff team and members of our website focus group for completing user testing and providing valuable feedback prior to going live.
How long did it take?
We started work on the latest update at the start of April 2021 and released the changes in mid-May 2021. As this update included larger changes, we continued to maintain the live site with small changes and bug fixes whilst working on the new update.
Feedback - Let us know what you think
If there is one thing we have learned over our 17 years of operation, it's that our website is never finished! As the dust settles on our latest release, we're already working on the next batch of improvements. Next up is the Training Academy and the Flying Club.
Let us know your feedback in the comments, or you can always send your thoughts and ideas to us by using the feedback feature - click the red question icon which can be found in the bottom right corner on any page of the website.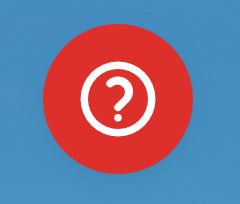 ---
Comments
This is a community-moderated forum.
All post are the individual views of the respective commenter and are not the expressed views of Fly UK Virtual Airways.
By posting your comments you agree to accept our Terms & Conditions.
---